Ladies, get your booties out cause Fall is here. As we officially enter boot season this next week, I wanted to highlight a few basic pieces to add to your closet this season.
Bravado Designs Classic Nursing Cami
If you are pregnant or nursing, this is a great investment. On the pregnancy side, it stretches forever and is long enough to cover your bum when wearing leggings. Since it has a built-in shelf bra (with removable padding), it's very convenient to replace your bra and tank. Bonus, you can wear it with nothing over it so if you have company come over, boom you are covered up top. This is one cami that I would purchase in several colors so you are covered. 
Also, if you are thinking about coming over to a new mother's house unexpected. Don't. Text first and make sure it's ok. If not, leave your offering (like a hot cup of coffee or food) at the door.
Everly Grey Aria Jean 
Y'all, I am 73 months postpartum and I love these jeans. So these jeans are excellent for pregnancy or postpartum. They have a wider elastic band in front that tucks under the belly during pregnancy and at the belly postpartum. Bonus, these have great stretch so I highly recommend them for your Thanksgiving dinner pants.
Belly Bandit Bump Support Leggings
A basic black legging is life. Not sure what to wear today, put these on. These maternity leggings provide a touch of support for your bump and are super comfortable. As a bonus, they are black so match everything. An absolute staple that is needed in your wardrobe.
Now that we have the basic layering pieces highlighted, let's go with a few different looks.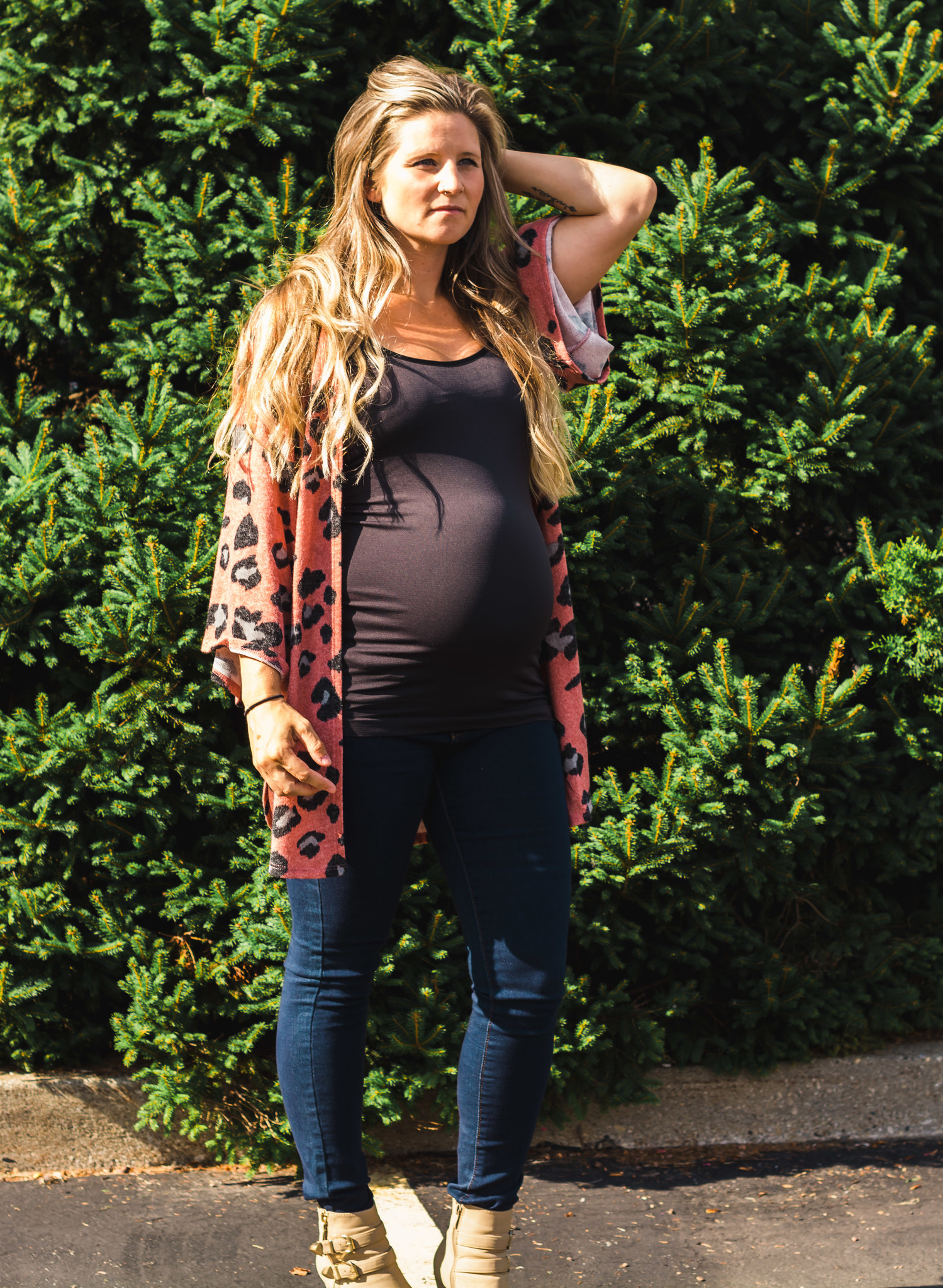 Cardigans and kimono-style tops are amazing. These are easy to throw on and dress up an outfit. Plus they great for maternity, postpartum, and life ever after. We have several styles in stock and this is our Leopard Print Knit Cardigan from Chris and Carol.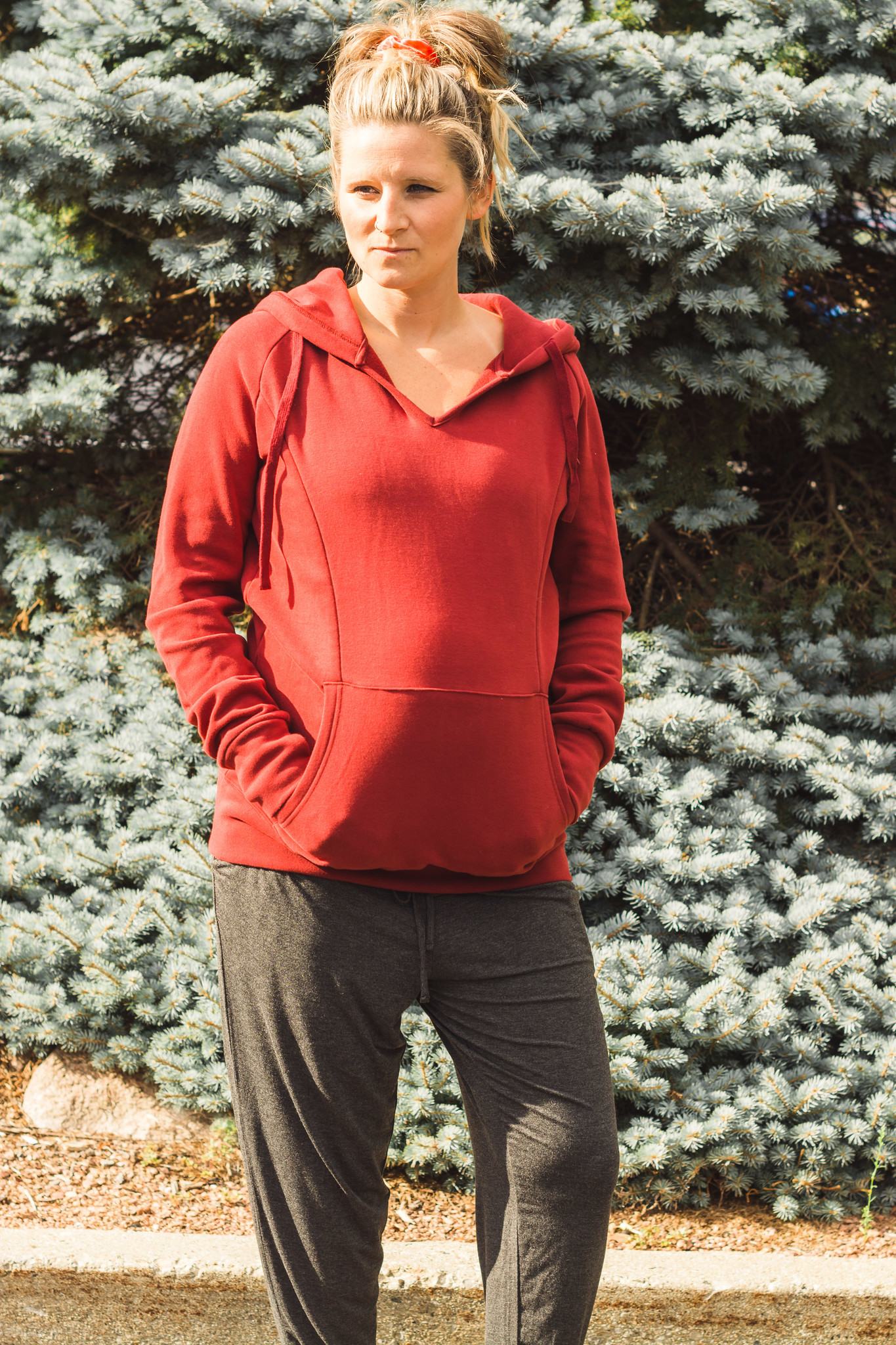 You can never go wrong with a basic sweatshirt like the Love & Fit Cozy Nursing Hoodie. Bonus, this is oversized so works great for maternity as well as postpartum!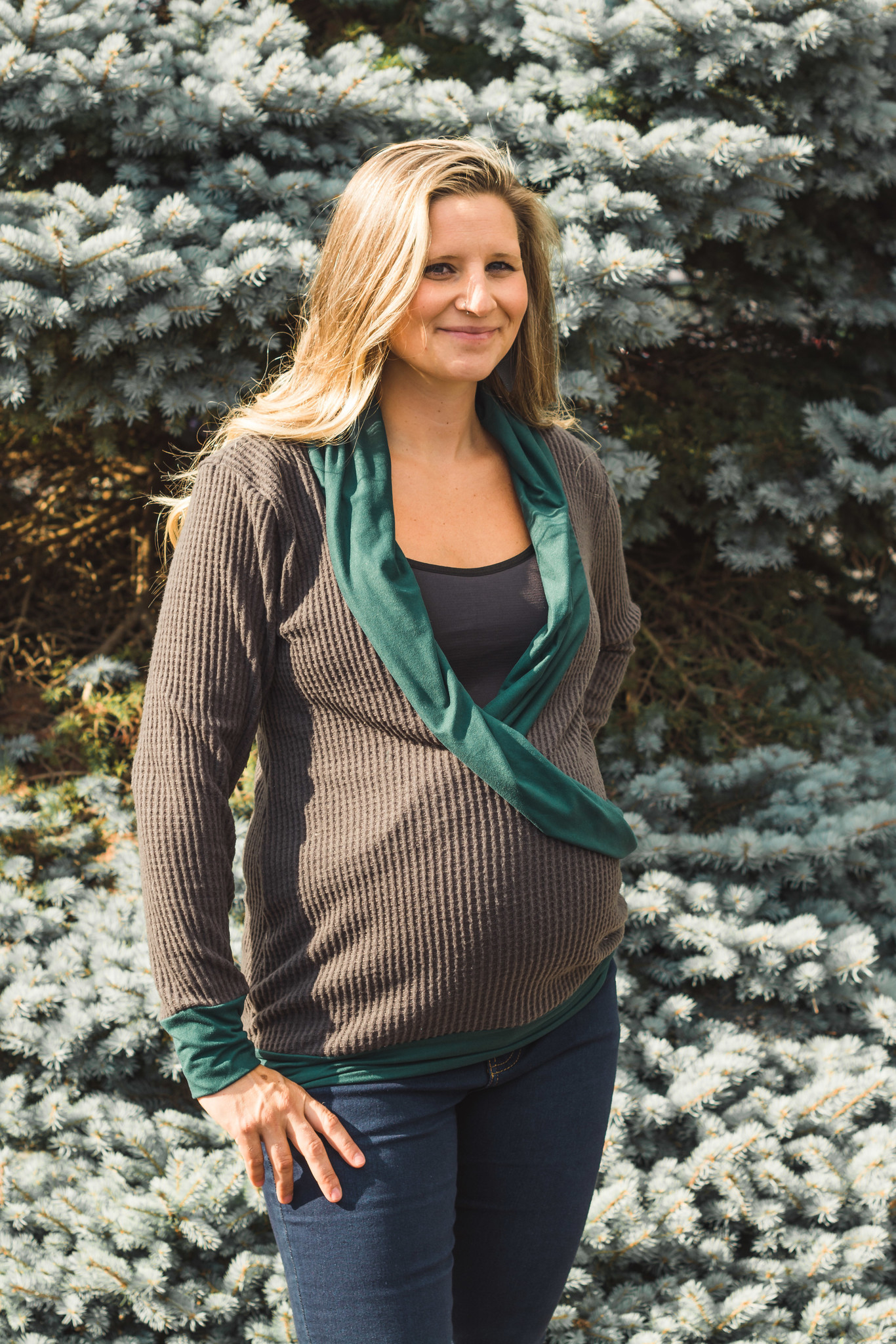 Throw on a lightweight long sleeve top like the Charlie Bear Handmades Cozy Wrap. Criss-cross tops make it easy to nurse in after baby as well.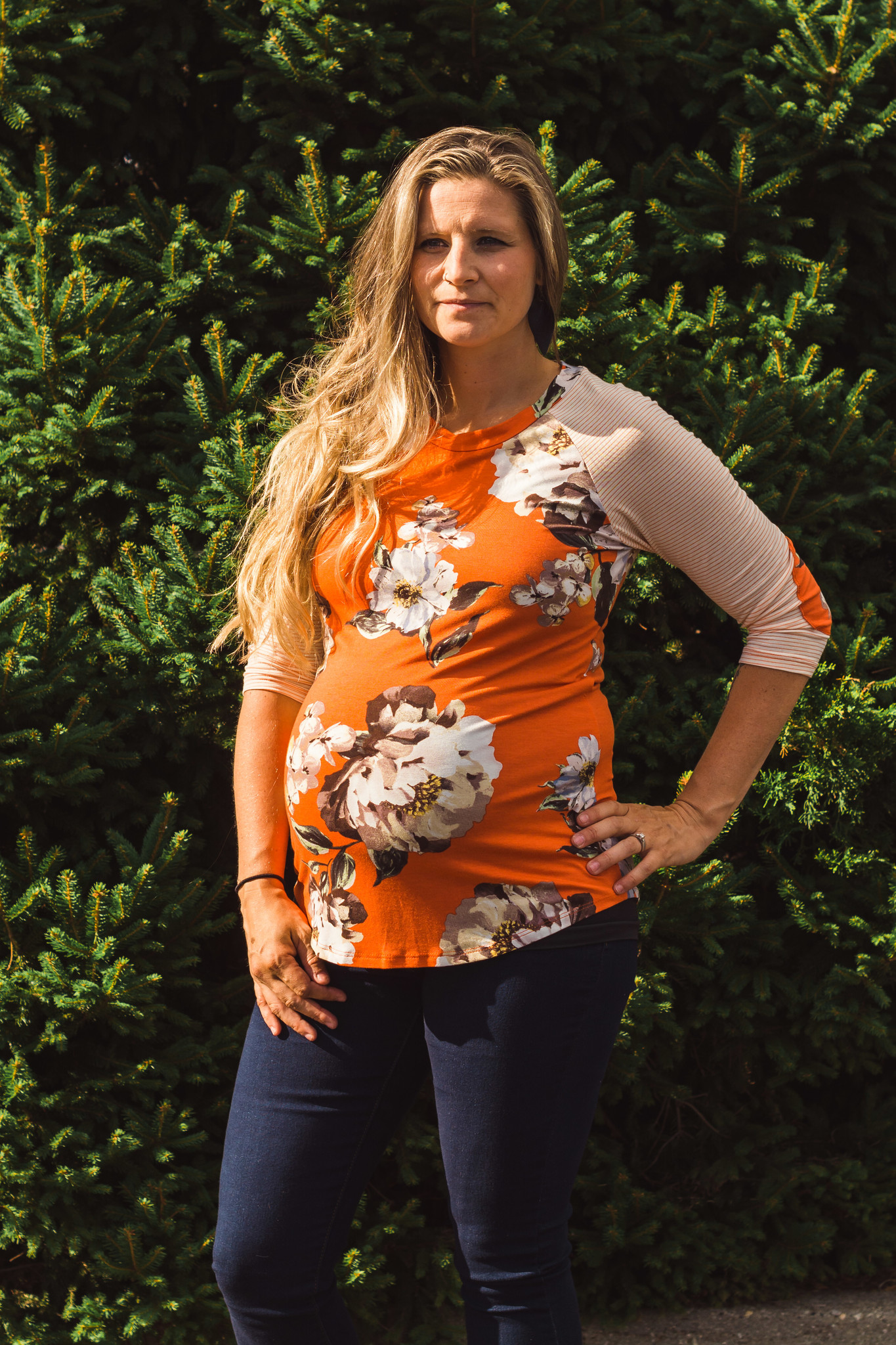 You can never go wrong with a basic style top in a fun print like the Maternity Floral Print Baseball Tee from Chris and Carol. These are just comfy, every day tops.
Drop your favorite look for fall in the comments!